Hello fellow community members,
I wanted to share three events that will be happening at ALA Annual, June 20-25, Washington DC. Please feel free to share and invite others to join:
1) Panel: Chalmers University of Technology
Saturday, June 22
10:30 - 11:30 AM, Marriott Marquis, Chinatown Room
Members of the Chalmers University Library will discuss being the first institution to implement FOLIO as a test site.
2) FOLIO reception celebrating our first implementation
Saturday, June 22
7:00 - 10:00 PM, The Board Room: https://boardroomdc.com/
Meet members of the community (including librarians from Chalmers) and ask your burning questions. RSVP here.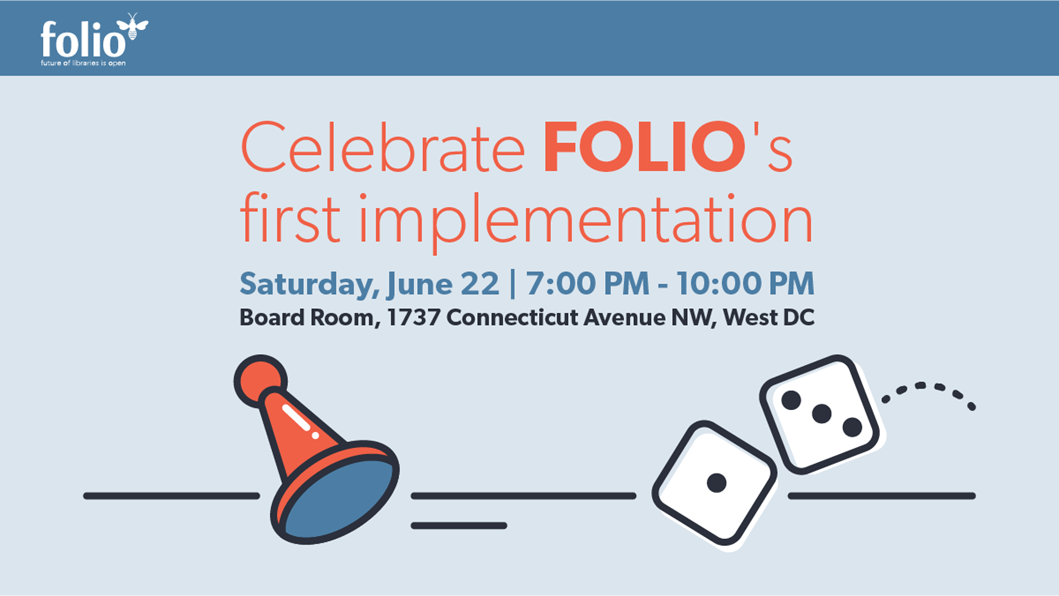 3) Novel Collaborations: Pioneering New Models for Library/Vendor Partnerships with the FOLIO Library Services Platform Project
Sunday, June 23
9:00 AM - 10:00 AM
Washington Convention Center, 149A-B
https://www.eventscribe.com/2019/ALA-Annual/fsPopup.asp?Mode=presInfo&PresentationID=496310
Thanks!
Rachel
Rachel Fadlon
Senior Marketing Manager, Resource Management & Open Source Projects
EBSCO Information Services
Office: (978) 356 6500 x3434
Mobile: (978) 626 2956