FOLIO Community,
Please excuse the cross-posting.
Our face-to-face meetings are coming up in just a few days, so I wanted to make sure you have the most up-to-date information. The schedule is<![if !vml]>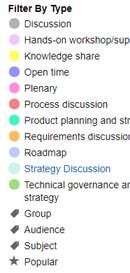 <![endif]>now available in Sched: https://foliofaceface2019.sched.com/. Please take a look. Every meeting topic that was submitted has been included in the schedule. If you have any questions about a specific topic, please get in touch with one or more of the Moderators assigned to the session.
<![if !supportLists]>- <![endif]>Filtering by Group to find the sessions targeted for your SIG, sub-group, etc…
<![if !supportLists]>- <![endif]>In some cases, specific individuals were named to attend sessions. Filter by Subject to see if this applies to you.
There is also a dedicated Slack channel for discussion related to the meetings: https://folio-project.slack.com/messages/CKDPEJME0
All of the meetings will be open for anyone to attend. Please note that as these are working sessions, groups will not be providing any on-boarding or review information to get others up to speed on their topics. Also, space may be limited in some sessions, so please make sure the group members required for the meeting are given priority.
Zoom: we are still working out the Zoom details, but the address for any Zoom meetings will be added to the meeting descriptions in Sched. Currently the Audience filter indicates whether or not Zoom is planned for a session. It shows Yes, No, or Maybe. We will add a link to the Zoom session for any with Yes or Maybe.
Conference Speaker/Microphone request: We need several conference call microphone/speaker devices that can be plugged into a computer (USB). I am bringing on from Cornell. If anyone is able to bring one or more of these for us to use at the meetings, we would appreciate it. Please e-mail (jtk1@cornell.edu) or Slack message (@jesse.koennecke) if you are able to bring one or more so I can get a count. Cornell's desktop support group had a spare they said I could take with me, so hopefully some others of you may also have this option. Below are a couple examples of what these look like: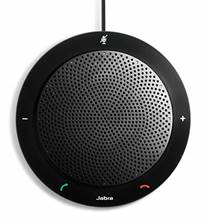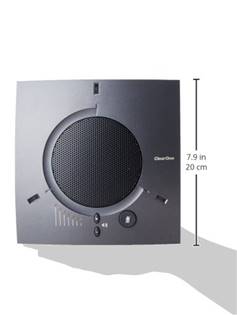 On behalf of the planning group,
thank you,
Jesse